Allen County Public Health Response and Resources
Allen County Public Health is closely monitoring the fast-changing outbreak of a novel (new) coronavirus (COVID-19). Our priority is the health and safety of our residents, and we continue to use every available resource to prepare our communities for the spread of COVID-19.
Allen County Cases of COVID-19
Confirmed cases: 23
Age range: 20-80+
Hospitalizations: 17
Deaths: 1
Last updated April 8, 2020 at 2:00 p.m. Case counts will be updated daily.
For more information on Allen County and cases across the state, view the Ohio Department of Health's COVID-19 Dashboard.  Confirmed cases are cases with a positive lab result as reported into the Ohio Disease Reporting System. Confirmed cases are a snapshot in time and may not accurately depict the spread of illness.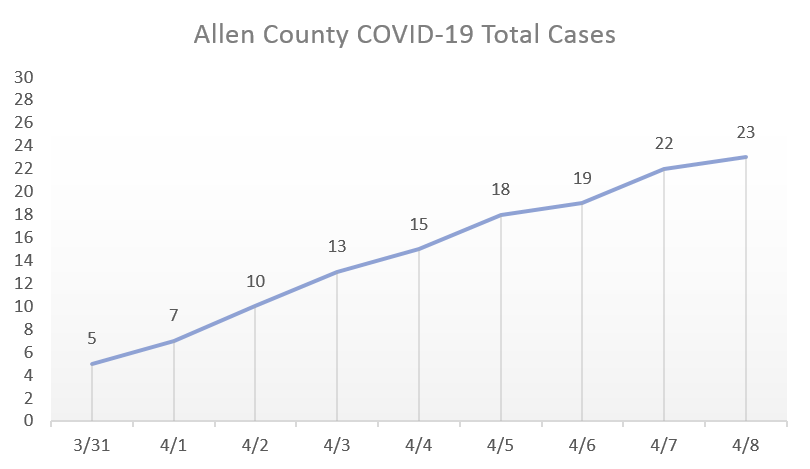 What to do if you are sick
Watch for symptoms
Reported illnesses have ranged from mild symptoms to severe illness and death for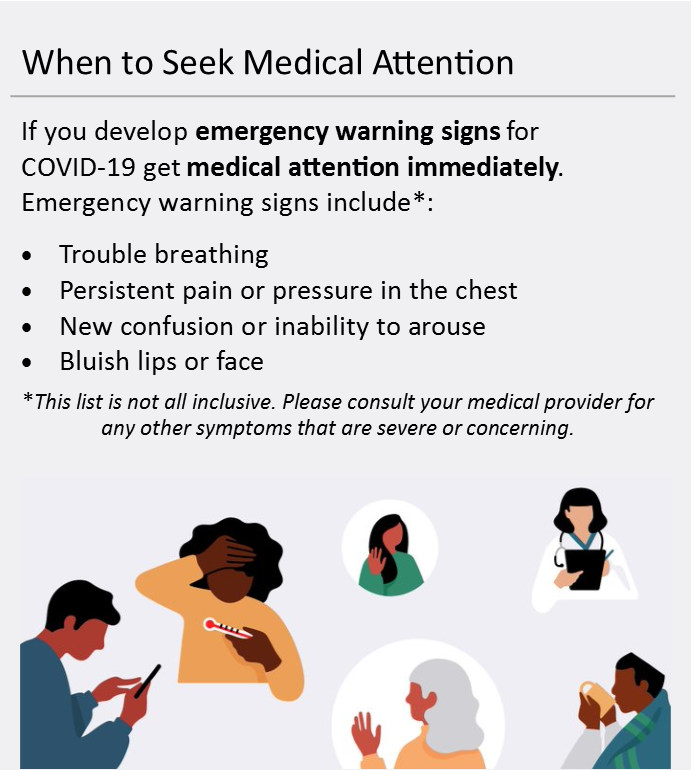 confirmed coronavirus disease 2019 (COVID-19) cases.
These symptoms may appear 2-14 days after exposure.

You can also check your symptoms with the Symptom Checker tool from CDC.
If you think you have been exposed to COVID-19 and develop a fever and symptoms of respiratory illness, such as cough or difficulty breathing, stay home and call your healthcare provider to be assessed or call one of the call centers in our area. If callers meet specific criteria guidelines provided by the Ohio Department of Health, they will be scheduled for testing.
Do not walk into a healthcare facility, urgent care clinic, or hospital before calling. Discuss your symptoms. If your doctor, or call center staff, believe that you need to be tested for COVID-19, they will provide further instructions for you.

Who to contact if you have general questions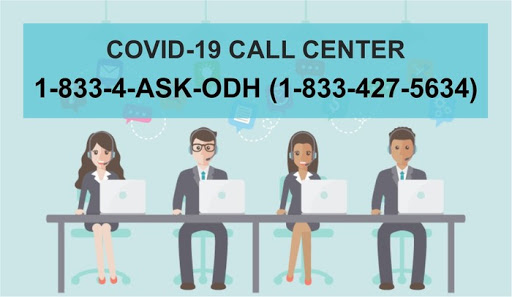 Prevent the Spread of Illness
Older adults and people with serious chronic medical conditions are at increased risk for severe disease.