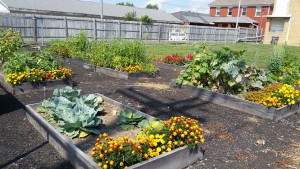 Community Gardening: Eating fresh fruits and vegetables is good for your health. Creating community gardens increases access to fresh fruits and vegetables, especially for those who are limited in opportunities and income. The Allen County CHC program can assist community organizations in developing a community garden and can provide some garden materials to get started. CHC is also working with Allen Soil and Water Conservation District to offer monthly education forums on garden topics for individuals who are interested in their own garden.
If you're interested in a community garden at your organization, contact the CHC Program Coordinator at 419-228-4457 or email smiller@allenhealthdept.org.
CHC also works with the Allen County Food Council to increase availability of fresh produce to residents throughout the county.
Allen County Garden Share: Donate the extra vegetables from your garden or fruit from your fruit trees and give a gift of health. For a list of food pantries and soup kitchens that accept fresh produce in Allen County click here, or contact the Prevention and Health Promotion Services Division at 419-228-4457.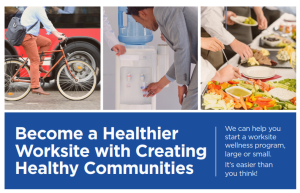 Worksite Wellness Collaborative: CHC has many resources available to assist worksites with wellness initiatives or policy writing. We happily support the Activated Business Challenge and promote the Healthy Ohio Business Council's Healthy Ohio Healthy Worksite Award.
Allen County CHC is looking for worksites and community organizations that are looking to make changes to create a healthier food environment.  Ohio Department of Health's Food and Beverage Guidelines includes guidance on customer buy-in, nutrition standards adopted from the American Heart Association, sustainability considerations, assessment/evaluation tools and marketing/promotion suggestions.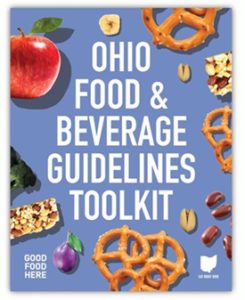 Following these guidelines will help contribute to a culture of health, which is an environment where health is valued, supported and promoted through policies, programs, benefits and environmental supports.
If you would like assistance with wellness initiatives at your workplace, contact the CHC Coordinator at 419-228-4457 or email smiller@allenhealthdept.org.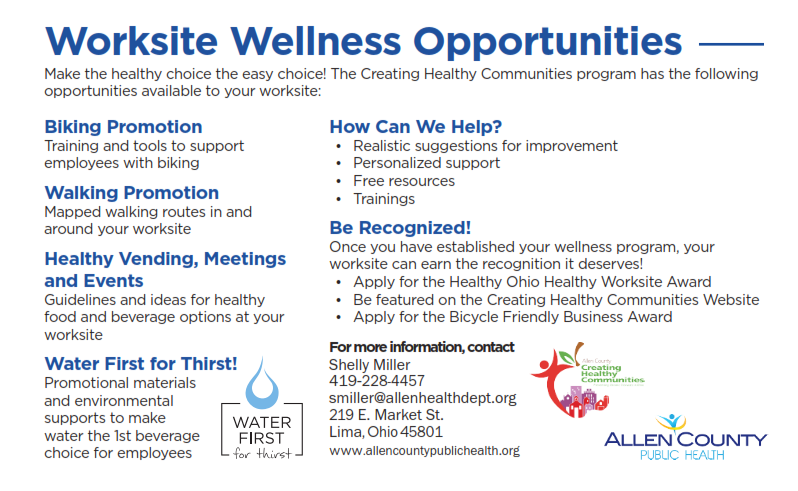 Farmer's Market:   CHC is working with the City of Delphos and the Delphos Chamber of Commerce on the development of a new Farmer's Market.  If you are interested in participating on the advisory committee, contact the CHC Program Coordinator at 419-228-4457 or email smiller@allenhealthdept.org.
#WeAreActivated: Creating Healthy Communities partners with many other programs and coalitions throughout the county and is an active member of Activate Allen County, committed to improving the health of all Allen County residents.