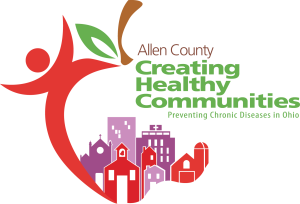 Vision:  Making the Healthy Choice the Easy Choice
Mission:  Allen County Creating Healthy Communities (CHC) is committed to preventing and reducing chronic disease. Through cross-sector collaboration, we are activating communities to improve access to and affordability of healthy food, increase opportunities for physical activity, and assure tobacco-free living where Ohioans live, work and play. By implementing sustainable evidence-based strategies CHC is creating a culture of health.
How are we doing with healthy lifestyles in Allen County, Ohio?
According to the 2017 County Health Rankings:
(www.countyhealthrankings.org/ohio )
| | | |
| --- | --- | --- |
|   | Allen County | Ohio |
| Percent of adults that are current smokers | 20% | 22% |
| Adult obesity – Percent of adults that report a BMI of 30 or more | 35% | 31% |
| Physical inactivity – Percent of adults 20 and over reporting no leisure time physical activity | 31% | 25% |
| Food Environment Index* | 6.9 | 7.0 |
 *The Food Environment Index ranges from 0 (worst) to 10 (best) and equally weights two indicators of the food environment.
1) Limited access to healthy foods estimates the percentage of the population who are low income and do not live close to a grocery store.
2) Food insecurity estimates the percentage of the population who did not have access to a reliable source of food during the past year.
Goals:
Activities target three priority communities: City of Lima, City of Delphos and Allen County.  The Allen County Creating Healthy Communities program has developed goals and objectives that support active living, healthy eating, and tobacco free living.
Programs occur in four settings – community, healthcare, schools and work site – through numerous partnerships and collaborations.
Desirable program outcomes include newly developed or revised policies, systems and environmental change – new methods of evaluating the effectiveness of community health programs that modify the environment to encourage healthy choices.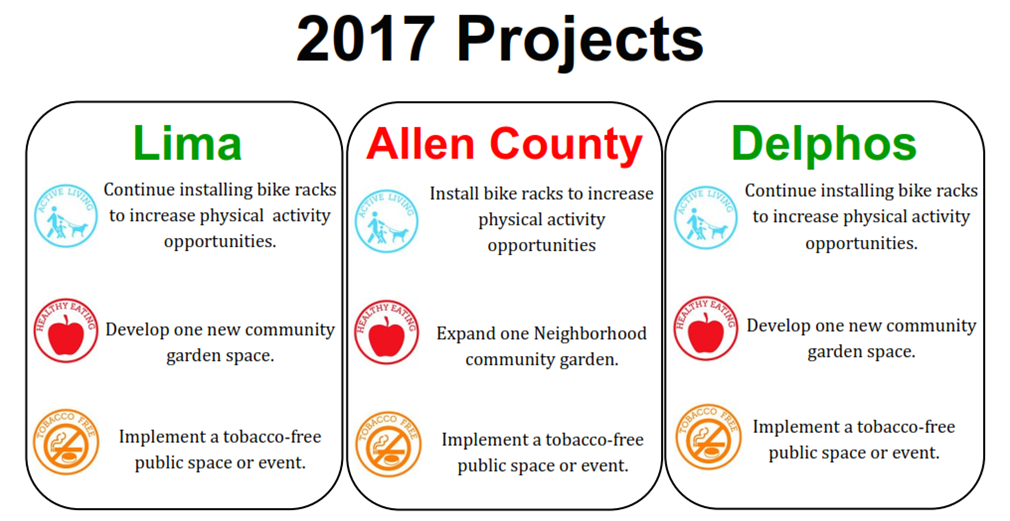 To learn more…
The Creating Healthy Communities Coalition welcomes your input, ideas, and involvement.  To join the coalition or for more information, contact Allen County Public Health, Prevention and Health Promotion Services Division at 419-228-4457.
Contact Info:
Shelly Miller
CHC Program Coordinator
219 E. Market St.
Lima, Ohio 45801
419-228-4457, ext. 151
smiller@allenhealthdept.org.
Please let us know how we are doing by taking a Community Partner Survey!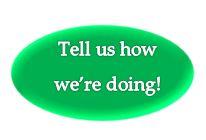 CHC Success Stories! See what Creating Healthy Communities programs have done across the state. Click here to view stories.
CHC Program Evaluation Report, 2010-2014. See how effective the Creating Healthy Communities program has been.  Click here to view the report.
To learn more about the Ohio Creating Healthy Communities Programs, click here.
The Creating Healthy Communities Program (CHC) is funded by a federal Preventive Health and Health Services Block Grant administered by Ohio Department of Health.  The CHC program goal is to reduce the preventable risk factors for chronic conditions such as hypertension, high cholesterol and diabetes.