The Creating Healthy Communities Program supports the following: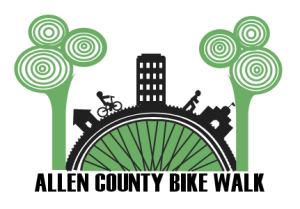 Allen County Bicycle and Pedestrian Task Force:  This group supports safe places to walk, bike and be active in Allen County. For more information, or to join the task force, contact the Prevention and Health Promotion Services Division at  419-228-4457.  Members will receive walking and bicycle updates from the Task Force.
For a map of Allen County's bike and pedestrians pathways, click here.
Click here to see Jeff Sprague, president of Allen Economic Development Group, and Kirk Niemeyer, Engineer for the City of Lima, talk about the benefits of a walk and bike friendly community.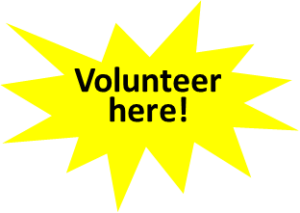 BIKE AND PEDESTRIAN COUNTS!    Lima/Allen County     Delphos
CITY OF LIMA AWARDED BRONZE MEDAL IN BICYCLE FRIENDLY COMMUNITIES

On November 16, 2016, the League of American Bicyclists designated the City of Lima as a Bicycle Friendly Community at the Bronze Level.  This award is presented only to communities with strong commitments to bicycling.
For the award documentation, click HERE.
For more information on the League of American Bicyclists, click HERE.
For a list of Allen County run, walk, and bike events, click here.  If you have an event you would like to add, email smiller@allenhealthdept.org.
Healthy Commute Program: Many people want to exercise, but find it hard to squeeze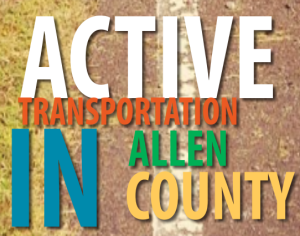 it into a busy schedule.  Building it into the day by walking or biking to work makes it an easy way to improve health and well-being.  And, it saves people money.  The Allen County Creating Healthy Communities Program is working with local businesses to support a healthy commute to work. 
Click here to learn more about Active Transportation.  For tips on how to share the road safely, click here.
Bike Racks are available to businesses and community organizations that are interested in placing a bike rack at their location to help increase physical activity in the county.  Creating Healthy Communities Program (CHC) is looking to fund a limited number of businesses/community organizations that are interested in placing a bike rack at their locations. The CHC program will assist in the purchase of the bike racks as well as provide help with bike rack selection, location and installation.
There are numerous benefits to having bike racks:
A well located, well designed rack can bring attention to your business and attract bicyclists.
Safe and functional bike parking helps create a culture of wellness, increases parking density, and keeps parked bicycles neat and orderly.
The Creating Healthy Communities Program and the Allen County Bike and Pedestrian Task Force will also promote your business/organization as being "Bike Friendly" through our social media outlets and news media.
Bike Parking Guides provide guidance to businesses and organizations in the City of Lima, City of Delphos, and Village of Spencerville on the proper design and implementation of short-term bicycle parking.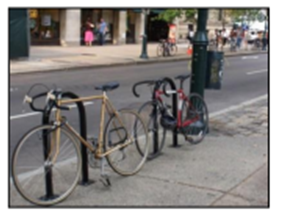 Bike Parking Guide – City of Lima
Bike Parking Guide – City of Delphos
Bike Parking Guide – Village of Spencerville
The provision of bicycle parking facilities is essential for encouraging more bicycle use throughout Allen County. This is a small step towards making Allen County and your business/organization more bike friendly. The lack of secure bicycle parking at an intended destination can deter many cyclists from using their bicycle as a basic mode of transportation.
If you're interested in a bike rack at your location, contact the CHC Program Coordinator at 419-228-4457 or email smiller@allenhealthdept.org or go to Bike Rack Application.