The Creating Healthy Communities Program supports the following:
Tobacco Free Public Spaces/Events: There is no safe level of secondhand smoke exposure.  To reduce exposure to cigarette smoke, the Allen County CHC program can offer assistance to cities, villages, and townships with policy adoption for tobacco free public spaces/events in parks, communities,  and other outdoor areas.
If there is an event or public space you would like to see implement a tobacco-free or smoke-free policy, contact the CHC Project Coordinator at 419-228-4457.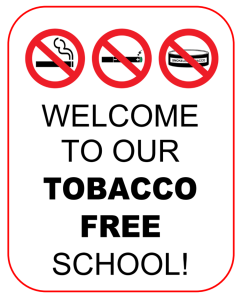 100% Tobacco Free School and University Campus Initiative – A 100% Tobacco Free school policy prohibits all tobacco use by everyone including staff, faculty, visitors and students on school grounds, and at all school events, at all times.  One of the most important benefits of a 100% Tobacco Free School is the impact of smoking rates among students.
How does your school rate? Click here to see if your school has a 100% tobacco free policy.  For more information or assistance in getting your school tobacco free, visit the Tobacco Free Schools Toolkit  from the Ohio Department of Health.
To download the Ohio Tobacco Free School Model Policy, click here.
Allen County Smoke Free Housing Project – This project is geared towards tenants and landlords who want to make their housing units smoke free whether it is a single dwelling, duplex, six-building condominium complex, or multiple apartment complex.  Smoke-free apartments are cost effective for landlords and property owners and help tenants enjoy healthier living.  Resources are available to public and private property owners, managers, landlords as well as residents for smoke free housing.
Smoke-Free Housing Information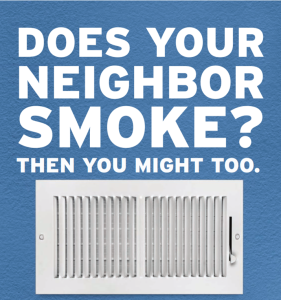 Going Smoke Free: A Guide for Landlords (Toolkit) 
Going Smoke Free: A Guide for Tenants (Toolkit)
Allen County Tobacco Free Coalition:  This group is a network of organizations committed to improving the health of the residents of Allen County by reducing tobacco use through public education, community involvement, and policy change. For more information, or to join the Coalition, contact the Prevention and Health Promotion Services Division at 419-228-4457.